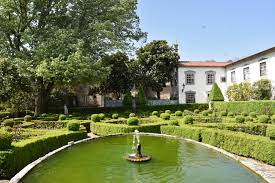 O jardim, localizado em Santar, uma vila portuguesa do Dão, foi o único projeto nacional distinguido pelo European Garden Award 2021 e foi destaque na revista "T Magazine", do "The New York Times".
Os jardins históricos de Santar foram distinguidos no prémio European Garden Award atribuído pela European Garden Heritage Network (EGHN) e a Schloss Dyck Foundation. Este prémio selecionou o Santar Vila Jardim como um dos três vencedores na categoria "Protection and Development of a Cultural Landscape" ( "Proteção e desenvolvimento de paisagens culturais").
A atribuição deste prémio tem como base critérios como a utilização de métodos inovadores de implementação e gestão, a relevância para o desenvolvimento urbano, sustentabilidade ou envolvimento da comunidade, bem como a elevada qualidade na construção, restauro e manutenção.