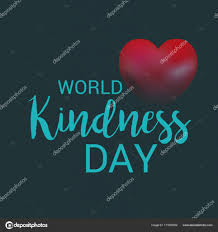 It's World Kindness Day today, Friday the 13th. Wait, is that a joke? Friday the 13th?
Maybe it seems like there is no time to be kind. The world, however, seems to be crying out in pain. It's hungry and war-torn, with icebergs melting, animals going extinct and a pandemic killing thousands of people daily.
There is time, I promise you. I see people risking their lives every day to care for sick people, stock our grocery stores, teach our children, and staff our polling places. Librarians are checking out books. That's the living embodiment of kindness.
"Selfless acts of kindness don't just help the person on the receiving end," said psychologist Lisa Damour, author of "Untangled" and "Under Pressure" and co-host of the "Ask Lisa" podcast, via email.
"Research finds that altruistic behavior activates the very same regions in the brain that are enlivened by rewards or pleasurable experiences.
"Remarkably, helping others also causes the brain to release hormones and protein-like molecules, known as neuropeptides, that lower stress and anxiety levels. Here's the bottom line: doing good is good for you."
Here are 25 ways to be kind to yourself, your family and community, and the planet today or any day.
Be kind to yourself