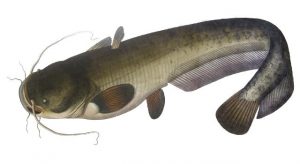 It is the third largest river fish in the world, it can reach 2.80 meters and weigh about 120 kg. The seahorse invaded the Tagus River and is reproducing and dominating the fauna of this river 'like a lion'. And not just fish, as there are reports of hunting ducks and pigeons on the banks. In the Belver dam alone, it is estimated that there may already be 10,000 silur, and without predators, many native fish that serve as a meal are at risk of disappearing. Fishermen are already feeling this reduction in their nets and fear that in a few years the Tagus will be without native fish ... and they will have no way of life. The ICNF says that an action plan will be drawn up at the national level.
Ricardo Vermelho has been a professional fisherman on the Tagus River for 30 years. He has always fished barbel, bogue, lamprey and all kinds of native and migratory fish from this river. But now the fish that reaches you through the nets is not comparable to what you fished in the past. And the main culprit, he says, is silur. «One of these days I caught a sheaf that weighed about 15 kg and had an eel, a crawfish and a barbel with almost 2 kg in its belly. They eat everything that moves. Even ducks. So, where I used to catch 10 kg of barbel, now I catch one or two, if I catch myself ", says the fisherman.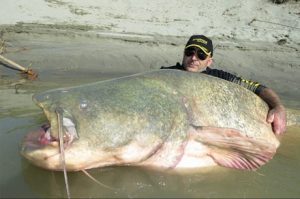 Also called European catfish, the silurus (Silurus glanis) is a voracious fish and a top predator that finds no rival and easily dominates the environment it enters. It is the third largest river fish in the world and can reach 2.80 meters and weigh around 120 kg. Native to Central and Eastern Europe, the scorpionfish was introduced in the Iberian Peninsula in the 1970s, at the Riba-Roja dam, in the river Ebro in Spain. Experts believe that from here it will have dispersed or been introduced to the Tagus by sport fishermen since it is an attractive trophy for this community. Baixo Tejo will have arrived around 2006.